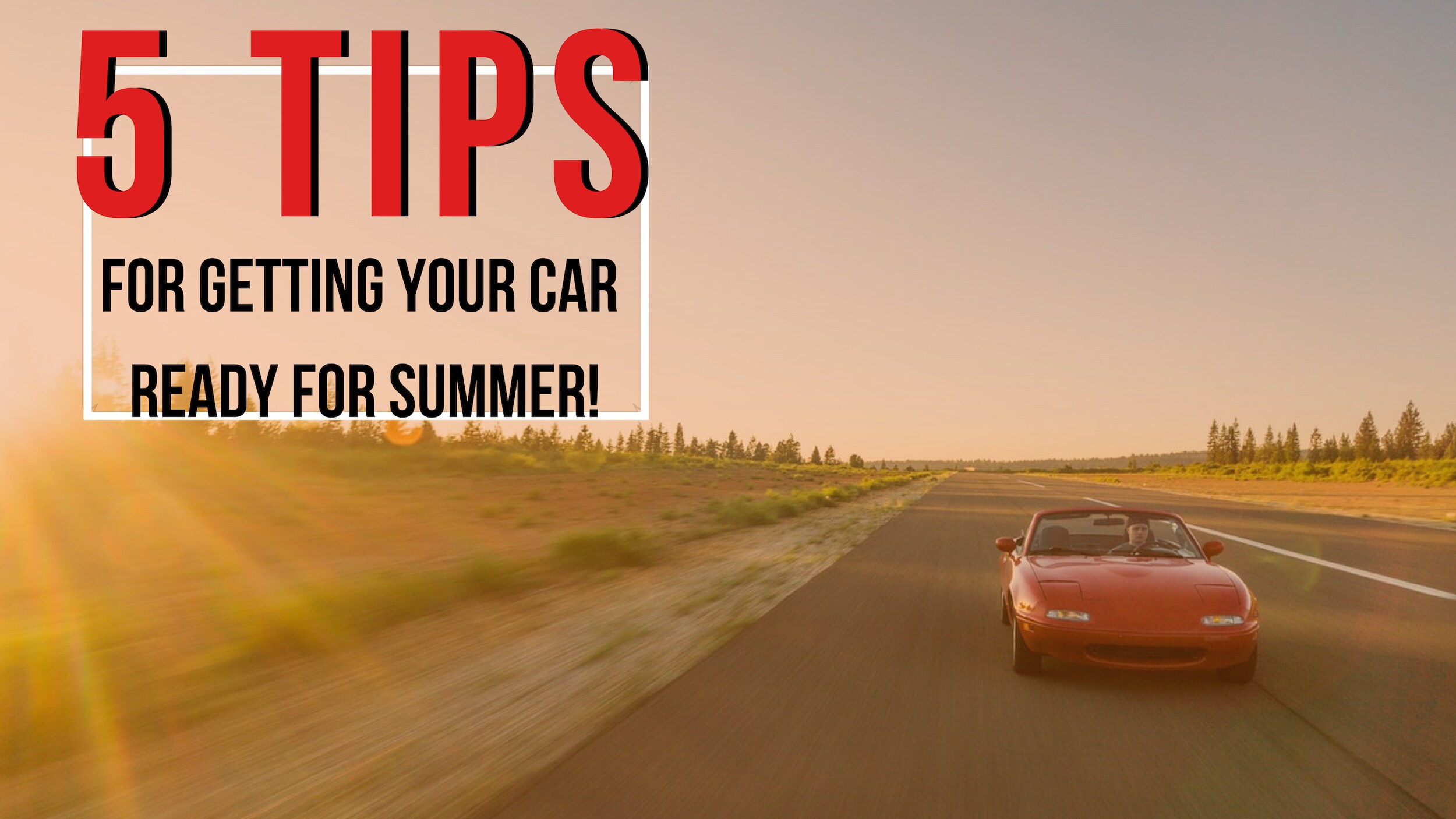 It's common knowledge that extra precautions should be taken to ensure automobile safety during the winter; but what about when temperatures begin to rise? While nothing can replace the expertise of a mechanic, there are a few things you can check to ensure that your car is ready to beat the heat! Keep reading or watch the video here.
1. Check Your Tires
?You'll want to check the air pressure on your tires, and remove winter tires. The heat can be hard on your winter tires, so as the the temperatures begin to rise, it would be wise to switch to either summer tires or all season tires.

2. Check the AC System
As the weather gets steadily warmer, the last thing you want is to turn your car on and find that the A/C isn't working when you need it! Take a moment and turn your A/C on to make sure it still blows cold. Pay attention to any strange noises or funky odors. To give you 100% confidence, you may want to have a mechanic take a look at it for you.

3. Check Your Wiper Fluid
You may have used your wiper fluid a lot during the winter to remove ice from your windshield. Now that the weather is warmer, you'll want to check your wiper fluid and top it off if necessary to ensure that you always have maximum visibility on the road. It would also be a great idea to look for a fluid that prevents bugs from getting stuck on your windshield as well!

4. Perform a Quick Under the Hood Inspection
Understandably, you probably didn't want to spend a lot of time outdoors during the winter months to check under the hood of your car. Now that the weather is heating up, you can spend more time looking under the hood! Once again, nothing can replace the expertise of a mechanic, but if you know what to look for, a visual inspection could help you assess the situation. Check your battery for corrosion, check your coolant levels, and your brake fluid. If your brake fluid is low, you will want to have a mechanic look at it instead of topping it off yourself; low brake fluid could indicate a more serious issue, and you'll want to have an expert take a closer look.

5. Make it Spiffy!
Again, you probably haven't wanted to spend a lot of time outdoors over the past few months to detail your car! And even if you did, it would be a self-defeating task more often than not. Dirt and salt have a way of accumulating on your car quickly during the winter months. Now that the weather is nicer, you can finally wash, wax, and detail your car to your liking!